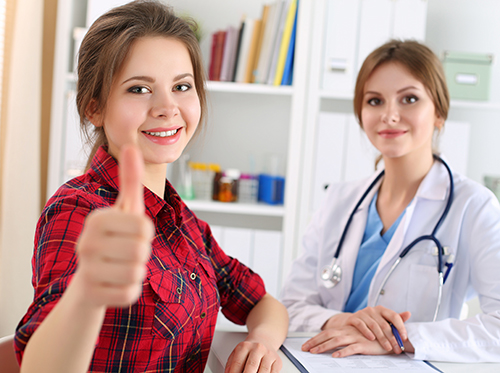 If you suffer from dental anxiety, we understand that paying a visit to our office can seem like a nearly impossible mission. Regardless of what the root of that anxiety might be, we're here to tell you that at Sandra Martin Family Dentistry, you have no need to be nervous. Our office is dedicated to making your dental experience as comfortable and stress-free as possible.
One of the best things to do if you experience dental anxiety is call our office in advance to let us know. By notifying us in advance, you give us the opportunity to provide you with the dental care you need in the way you need it.
We can prescribe a relaxation medication for you. During your appointment, we can provide a little bit of laughing gas to put you more at ease, teach you some behavioral techniques for relaxation, and make sure you're never in the dark about what's happening.
If dental anxiety makes you feel embarrassed, please be assured that you're not alone. Studies show that as much as 75% of adults suffer some degree of dental anxiety! It might be helpful to remember that your doctor's goal is the same as yours: We are here to keep your oral health in check so you can be your healthiest self. We certainly don't want to make you uncomfortable in the process.
If you have any questions about other ways in which we can accommodate you during your visits, please don't hesitate to contact our Wake Forrest, North Carolina office!